Cap liners have opened up a new way of keeping products fresher for longer and allow for more ease in transporting bottles and containers without the inevitable leakage and spills. This technology has also paved the way for the tamper seal by demonstrating even the smallest disruption in the product by an outside force. Therefore, people from both manufacturing and the general public put their trust in cap liners as tamper seals. 
Tamper-evident seals are made of multiple layers of material, all working together to ensure a tight, leak-proof, and tamper-proof seal for bottles. These tamper-evident security seals also go the extra mile to serve as a barrier against moisture and oxygen in order to meet and even lengthen the shelf-life of the product. The tamper-proof seal stickers adhered to the container mouth through the process of induction sealing. Once the tamper-evident bottle seal is removed, the tamper-proof seal for bottles cannot be reattached to the container without specialized equipment, and so, it has become a viable way of tamper evidence for consumers. 
The trust of the people towards this technology also encompasses major industries. For the contract manufacturer, cosmetics companies, boutique and cottage food industry, spice distributors, and small enterprises, the use of the tamper-proof seal for bottles that induction liners provide gives a big boost to their product image and integrity.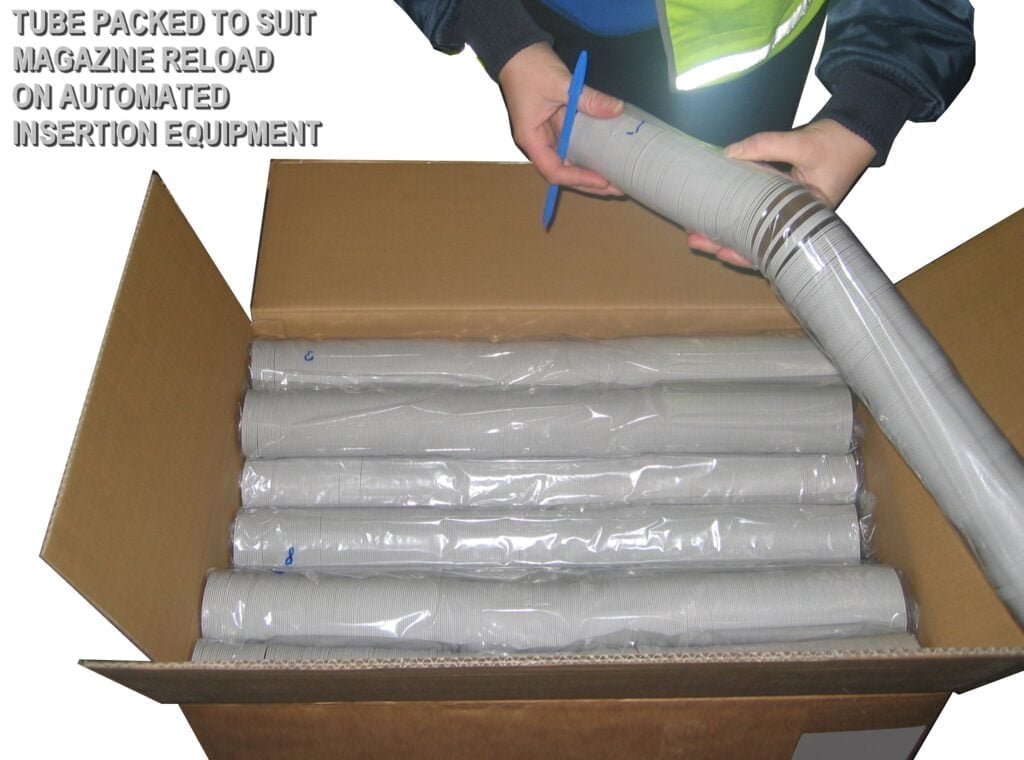 Pre-Cut Liners for Tamper Seal
As the industry tries to troubleshoot importation issues on a global scale, finding the cap liners you need can be difficult or even impossible, particularly if the imports are dealt with in smaller quantities. With Benefel Pty Ltd. and Adeneli Packaging, your loose liners and tube-packed, pre-cut liners can be supplied with very short notice and delivered to you in a timely manner. 
We utilize tools able to meet the demands of both large and small enterprises. For smaller-scale and pilot projects, tube-packed pre-cut liners are more adequate as it solves labor considerations and can be combined with cost-effective budget lining machinery.
These tamper seals for bottles, however, are not limited to use for only smaller businesses. In a kind of paradox, the very large-scale projects are also often best served with tube-packed, pre-cut liners. For these production lines, there are many more resources specific to their needs that need to be addressed, and the use of pre-cut liners is able to help with these:
The lining machinery necessary is of much higher sophistication compared to smaller-scale industries but the pay-off comes in the better material yield. 
Because the tamper seals come in already slit, cut, and processed, the arduous need for maintenance of the materials used for these processes is eliminated. 
For waste management, dust and particle factors, as well as waste generated from cutting the roll-form tamper seal for bottle stock, is removed. 

Shipping costs for the lining material may be lower for the pre-cut form depending on your location. 
For more innovative ideas, we are able to supply unique types that are specific to the pre-cut format liners. An example of this is liners with backing and pull-tabs. 
Many pre-cut liner manufacturers also have scavenging and recycling techniques in line with their pre-cut operations to make full use of the offcuts generated, thereby resulting in a cleaner environmental footprint for this format of cap-lining material. 
Benefel Pty Ltd. and Adeneli Packaging
Our teams at Benefel Pty Ltd. and Adeneli Packaging can help you with your tamper seal material. Our experts are on standby to take your calls and chats. Whatever product you may have, we have the perfect liner material for you. Product consultation is free and we are happy to develop partnerships with our customers by supplying consumable products that work well with packaging machinery.