Below are excerpts from an email that was sent for an inquiry which we published on this blog as part of FAQ.
Thank you for your earlier messages and a link you sent I see the glass you are considering to use for induction sealing looks like the following:
Your Questions 01:
It has been confusing, because I have gotten or read contradicting things. Mostly I have been told that we should use CONDUCTION machines for glass, because most INDUCTION relies on caps. I have also been told that there is only one kind of liner/seal that works on glass, and that is called INDUCTION (very confusing).
I believe both of your companies Adeneli and SealOn only make INDUCTION machines, and lids/seals for INDUCTION machines, not CONDUCTION. Is this correct?
Even though I read on your website, that INDUCTION LINERS only work on INDUCTION machines, again that contradicts what others have said so I wondered if you could elaborate on that. Why do you say it won't work with CONDUCTION machines?
Even though I read on your website, that INDUCTION LINERS only work on INDUCTION machines, again that contradicts what others have said so I wondered if you could elaborate on that. Why do you say it won't work with CONDUCTION machines?
Our Answers01:
Our specialty is Induction Machinery.
We can tell you that usually induction sealing is done on products that have caps because the induction seal is held in the cap against the containers sealing edge with some cap tightening force for the induction cycle.
Where there is no cap on the product or where the cap interferes with the induction process (either it has Metal content or is an unusual shape) we have a very special range of induction sealers called "Capless Induction Machines"
Glass Induction Sealing is a tricky area of induction sealing dependent on the glass and the contents as it involves a hot melt adhesive layer which will perform quite differently depending on:
-The glass
-The contents
-The induction sealing material
– The induction sealing parameters including:
– The length of the induction cycle
– The Intensity and the "profile" of the induction cycle
– The pressure on the seal during the induction cycle
– The cooling period before releasing the pressure of the sealing head
– The shape of the induction coil; sometimes it needs to extend "around" the lip of the container
– The dead fold properties of the foil
Heat Conduction machines are NOT our specialty, however, I can tell you they rely on a sealing surface to be heated using heating elements and the sealing surface needs to maintain a temperature that is in a range that suits the sealing material and the container such that the sealing material and the container can fuse/melt together.
When sealing onto Plastic , which is not much of a heat sink, maintaining the sealing surface temperature is quite straight forward and you can expect the material and container to fuse/melt together.
The heat source for an induction machine is the induction process onto the sealing foil – it is an instant source of heat for the period of the induction cycle. When sealing onto glass it is usually a process of melting an adhesive (under pressure), and allowing the adhesive to cool/set before you release the pressure
Your Questions 02:
I see that you say you have cap-less that works on glass but I can't tell if they can be custom printed, and roll over the sides like we want. I also can't tell if you have smaller scale, table top machines, that are manual or semi-automatic that would work for the cap-less glass application. I doubt we could invest in a large conveyor belt automatic machine at this time.
Containers-I have also read about possible specially treated glass for using foil lids, but I can't tell if this is a necessity or not and if so how to go about it. The place I read this regarded yogurt, and since ours is not a food product or liquid or powder, I wonder if this treated glass makes the bond much stronger for those purposes but that it would still seal without treated glass. Because for our purposes it would not have to be overly strong, and we want to have it fold down the sides which would help secure it.
Our Answers02:
On our side we can provide glass sealing induction foil.
For induction foil the MOQ of foil is 3000m² = 32000ft² – Probably too much for a pilot operation
If your Glass opening was 75mm or 3" in Diameter that would equate to about 470,000 Glasses
We can also supply this material in much smaller quantity without printing – MOQ about 10,000 candles worth.
The entry level machine that we are confident works with our Material (subject to tests) is our Benchtop Capless Machine.
The Sealed finish is as you see it in the video – a little bit wrapped down the side but not much.
As your contents are not food and essentially dry it should be straight forward, however, if your product contains essential oils these can wear away at a what looks like a good induction seal; so you need to test the longevity of the seal.
For more of a wrap down the sides it can be done, though, for pilot operations the material needs to be supplied pre-formed.
Pre-formed liners require tooling charges and the pre-formed liners are a lot more expensive than simple pre-cut flat liners.
Again, for pre-printed you need to purchase that MOQ.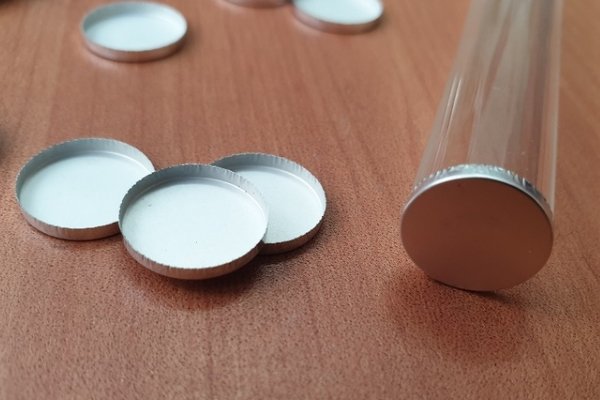 Note with plain liners you can always get labels to apply to the sealed glass. We have label partners we can put you in contact with.
We also have the ability to provide you with the Epson Colorworks printers where you can print your own labels.
I hope this is a good start for your look into machinery and materials to achieve the induction sealing across the top of your products packaged into Re-purposed Glass.
If you are looking for affordable and trustworthy Labelling, Sealing, and packaging machinery, visit Adeneli Packaging websites and talk to one of our machine specialists,
Give us a call at (844)-233-6354 (844-ADENELI) or click the direct chat link below!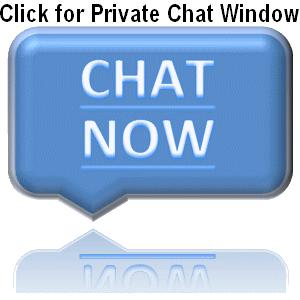 http://adenelipackaging.com – https://label-on.com/ – https://sealeron.com – https://capliningmaterial.com
*Labeling vs Labelling: We understand that you may see 'labeling machines' and 'labelling machines' within our web content. These are synonymous- just spelled differently in different regions of the world. We want our posts to be available to our world-wide audience, so we freely interchange the spelling to encourage easy searching for our content. Please rest assured, we are doing this on purpose!